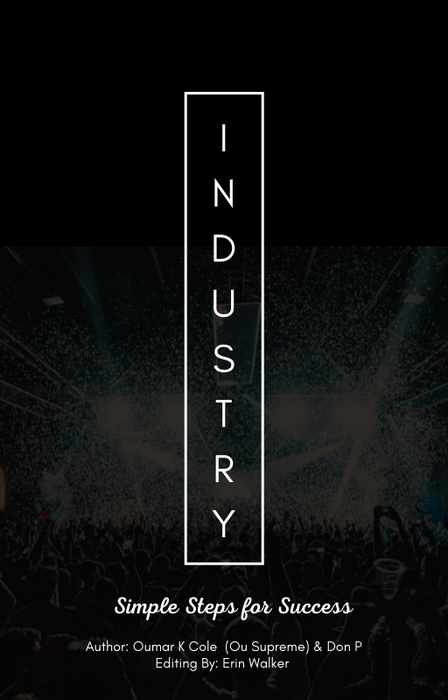 Industry - Simple Steps for Success by Oumar K Cole (Ou Supreme) & Don P
Original price
$ 30.00
-
Original price
$ 60.00
Authors: Oumar K Cole (Ou Supreme) & Don P
Editing: Erin Walker
This book gives you the simple, yet untold secrets to success in the music industry.
***
Unlock the secrets of the music industry with our exclusive package: a digital copy of "Industry - Simple Steps for Success" and access to our enlightening 1-hour industry seminar. The book offers insider knowledge, providing simple yet untold secrets to navigate your way to success in the music industry. Our seminar complements the book by facilitating an interactive discussion on its key insights, helping you implement these strategies effectively. This package isn't just an investment; it's your path to industry success. Gear up to gain an edge in your music career.
***
Reviews
⭐⭐⭐⭐⭐Shiquasha L
"I think the e-book was well put together, straightforward and simple. As an independent artist, I am always open to getting the most knowledge I can get. Especially, when it comes to my interest. You can learn something new everyday."

⭐⭐⭐⭐Rolando Sepulveda
"Nice and very helpful information.
Thank You
AreEss3"
⭐⭐⭐⭐⭐Jerrod Trumbino
"That was a good book I learned something."
⭐⭐⭐⭐⭐Alexander Dixon
"Thank you so much. Read it all."