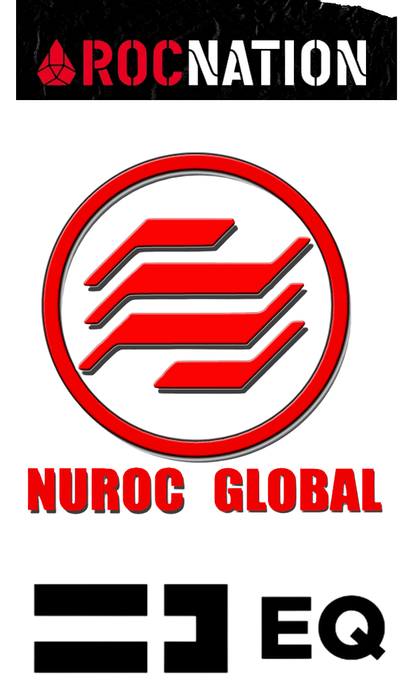 Nuroc/Equity/Roc Nation Monthly Review
Original price
$ 99.00
-
Original price
$ 99.00
Unlock Your Potential in the Music World!
🎵 What You Get:
Submit 2 songs per month for expert review by our panel.
Score chances at film placements, like the upcoming "Moral Enemies" on Netflix, Tubi, or BET+.
Exclusive pathway to Roc Nation deals.
🌟 NuRoc Monthly Review Program: Your VIP Pass to the Music Industry 🌟
Unlock Exclusive Opportunities with 2HotRadio & NuRoc Global
🎵 About the Program
The NuRoc Monthly Review Program is a golden ticket for emerging artists looking to skyrocket their career. Powered by 2HotRadio and in collaboration with NuRoc Global, this program is your entryway into exclusive Roc Nation deals, film placements, and live performances.
🎬 Why It's a Big Deal
Film Placements: Get your music featured in blockbuster films like "Moral Enemies," set to air on Netflix, Tubi, or BET+. Directed by Robert Slocum, the mind behind "Prince of Detroit" for Dame Dash.
Roc Nation: We're closely aligned with Equity Distribution under Roc Nation. Your tracks get reviewed by an elite panel for potential record deals.
Live Shows: Earn NuRoc Performance opportunities to showcase your artistry to a broader audience.
📦 What You Get
Submit 2 songs per month for expert review.
Eligibility for a wide range of music industry opportunities.
Exclusive invitations to live performances and other events.
🌐 How It Works
Purchase the NuRoc Monthly Review Program here.
Upload your tracks.
Await feedback and discover a world of opportunities.
🛒 Add to Cart Now to Elevate Your Career